Stockholm City Guide
| | |
| --- | --- |
| Population: | N/A |
| Language Spoken: | N/A |
| Currency Used: | N/A |
| Emergency Contact Number: | N/A |
| Country Calling Code: | N/A |
| Time Zone: | N/A |
| Student Population: | N/A |
Welcome to Stockholm, the historic capital city of Sweden! Stockholm spreads out over 14 islands in Lake Mälaren and looks onto the Baltic Sea, with a population of almost 1 million, making it the largest city in Sweden. Stockholm is the national political and economic centre of Sweden, being home to the country's government and the headquarters of some 'blue-chip' companies, such as Eriksson and the H&M clothing brand.
GETTING TO STOCKHOLM
Stockholm and the surrounding area is serviced by four airports. Stockholm-Arlanda Airport (ARN) is the biggest and busiest, and is situated 20 miles north of the city centre. There are daily international and domestic flights, and there are regular bus and train services linking the airport and the city. The other three airports are Stockholm-Bromma Airport (BMA), Stockholm-Skavsta Airport (NYO) and Stockholm-Västerås Airport (VST). These three airports have limited domestic and European flights. If you are travelling to Stockholm by train, Stockholm Central Station is located in the heart of the city centre.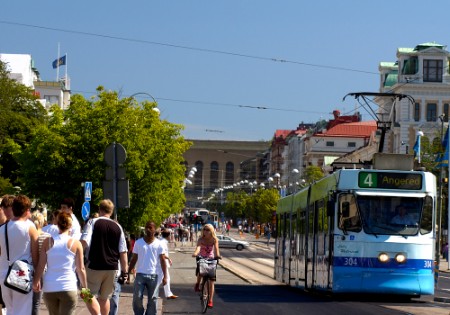 GETTING AROUND STOCKHOLM
Stockholm has a world-class public transport system. There is a metro network, an extensive urban and suburban rail system, ferry boats, a tramway and buses. The metro is the most popular mode of transport and has 7 lines and over 100 stations accessing the whole city. Public transport tickets are reasonably priced and there are a number of ticket options available, depending on zones travelled in and length of stay. During the summer months you can also rent a Stockholm City Bike, which is a bike hire system with hundreds of bike stations throughout the city.
STAYING IN STOCKHOLM
For long term student accommodation, please check out the accommodation section of the website for Stockholm.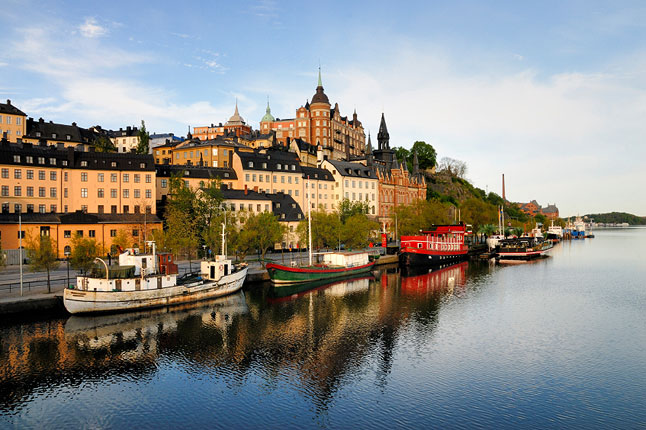 EATING OUT IN STOCKHOLM
Eating out in Stockholm. Coming soon.
GOING OUT IN STOCKHOLM
Going out in Stockholm. Coming soon.
THINGS TO DO IN STOCKHOLM
Stockholm is the most visited city in Scandinavia and offers a huge variety of attractions. Spend a day at the Nordic Museum or the Swedish National Museum of Science and Technology, visit Stockholm Palace, or enjoy a concert at the Stockholm Concert Hall. If you are a sports fan, Stockholm is home to 3 football teams and you will find that ice hockey is a very popular spectator sport. For the more energetic, enjoy a run or a cycle along the city's river banks and enjoy some of the famous landmarks including The Gröna Lund amusement park. For a more relaxing experience take one of the Stockholm Boat Tours!
SHOPPING IN STOCKHOLM
Stockholm offers shoppers an excellent and diverse shopping experience. The main shopping area in the city centre is located in and around Norrmalm. Here you will find a variety of big brand shops and numerous department stores including Åhléns. For more exclusive shops, visit the Östermalm area, or if you prefer, there are a number of shopping malls including, the Gallerian and the Sturegallerian. Stockholm is also home to a number of fun and interesting street markets including the Hötorget flea market.
STUDYING IN STOCKHOLM
Stockholm has a large student population and is home to a number of universities, including, the Stockholm University and the Stockholm School of Economics. For more info. on studying at any of these, please visit the university section of the website.